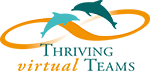 Being able to Navigate, Innovate and Regenerate in Uncertainty and Complexity

How do I keep myself and my team together and on track, beyond the tips and tricks of working online?
How can we as a team seize the opportunities to navigate and innovate in uncertainty and highly complex environments?
How can I really support and regenerate my own WellBeing and that of my team members in a sustainable way?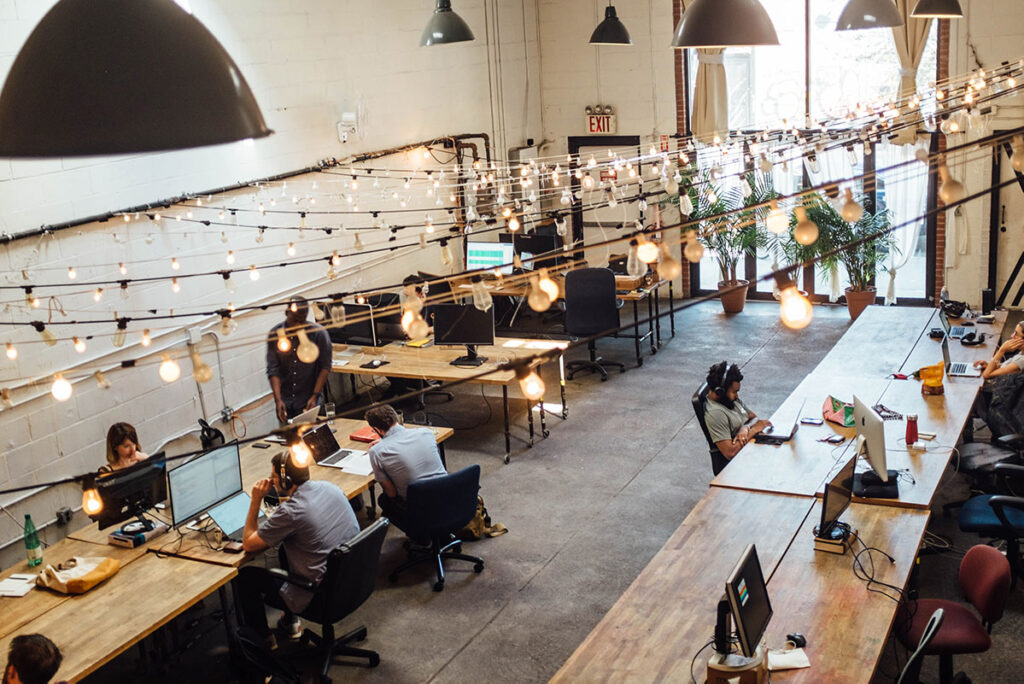 These are pertinent challenges for leaders, teams and organizations. With uncertainty skyrocketing and 'business as usual' no longer an option, now more than ever there is a need to expand our awareness and invest in the human factor. Fostering a culture that brings out the human potential, innovative abilities and resilience of teams as a whole, honors our humanness and supports WellBeing has become of paramount importance. By also practicing a deeper listening for what the future asks of us, better outcomes will be accessed and deeper connections forged. 
Working in virtual or hybrid settings is here to stay. Research shows that people who work from home run a distinct risk of being less expressed in their human potential. Mastering the ins and outs of working online is only part of the game. Investing in how to grow into a full potential team will give any organization a tangible edge in performance and results.
THRIVING VIRTUAL TEAMS is a collective of passionate professionals that supports leaders, teams and organizations in the for-profit, non-profit and humanitarian arena. We believe that it is possible not just to survive, but to sustainably thrive in a changing world, also in an online or hybrid setting. By being able to navigate and innovate in uncertainty and complexity and regenerate ourselves into 'Doing from WellBeing', more sustaining and sustainable ways of working will emerge.
We focus on freeing human potential  in leaders and teams, facilitating generative conversations and supporting culture change and strategy initiatives, with special attention on the interplay between the individual and the collective. Through working with the deeper layers and system dynamics and inviting in more supportive mindsets, we create conditions for collective, swarm- and self-leadership, innovation and transformation, while also harnessing the WellBeing of leaders and teams in a very practical way.
To show up as a trusted partner on your journey is our commitment.
THRIVING VIRTUAL TEAMS was initiated by Annelieke Verkerk and Harmen van Dijk.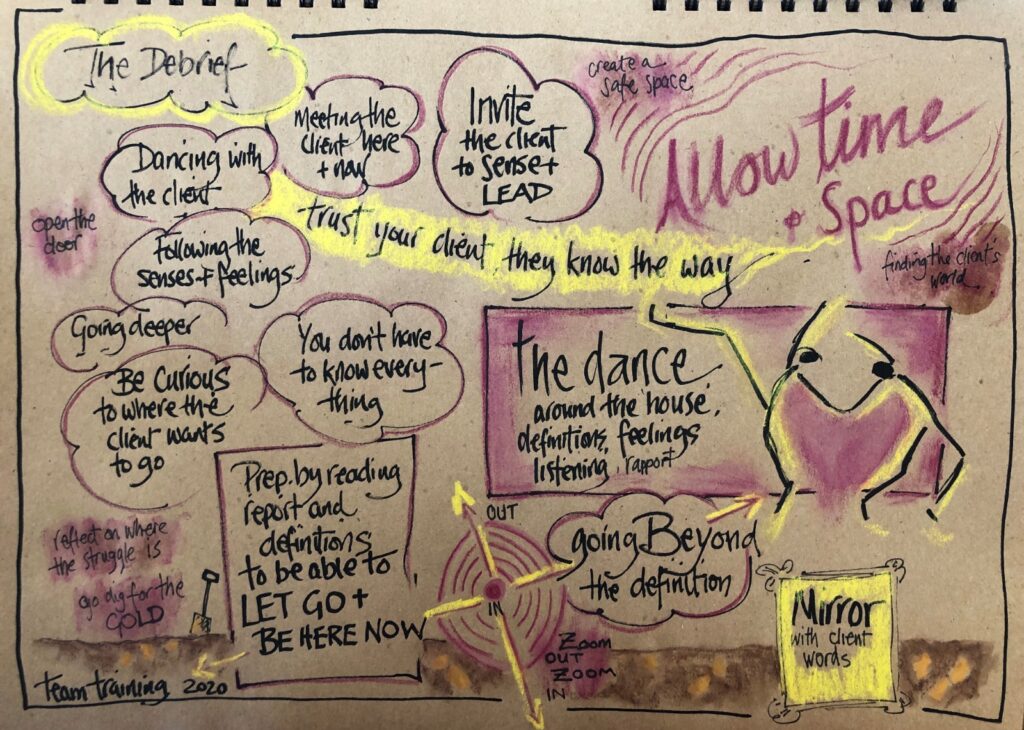 2, 3, 4, 7, 8 and 30 June 2021 
ICF-CCE APPROVED FULL POTENTIAL TEAM COACHING TRAINING for coaches, leaders and other change agents, interested in a proven method to transform team performance and bring the inherent human potential of any team to life. You will learn how to anchor the 5 essential team measures and use them to open up transformational conversations that deepen the relationships and promote seamless collaborations.This training is being facilitated on behalf of the Being at Full Potential Academy. Information and registration: Full Potential Team Coaching Training 
OTHER EVENTS:
Webinar series on NAVIGATING, INNOVATING and REGENERATING  in uncertain and complex times. 
After our first 2020 series on NAVIGATING in uncertain and complex times, where we explored 'Investing in Trust', 'Showing up Authentically' and 'The Power of Openness, Courage and Vulnerability', we continue with: 
Thriving  Virtual Teams – REGENERATING in uncertain and complex times (Febr – March, 2021):
Investing in WellBeing 
Having Honest and Generative Conversations  
The power of Reflecting on Self & Recurring Patterns
Thriving  Virtual Teams – INNOVATING in uncertain and complex times (
April
. – June 2021)
Investing in Intuitive and Sensing Abilities
Bringing in Experimentation and Play
The power of Curiosity & Deep Listening
FOR TEAMS AND ORGANIZATIONS:
Customized team journeys – online, hybrid and live – where we will take your team on a co-creative journey that is certain to open up more human potential, bring in more play and ease and strengthen the relational fabric of the team 
Customized team workshops – online, hybrid and live – on collective, swarm- and self-leadership, innovation, team and system dynamics and other topics that contribute to smooth collaboration and WellBeing
Transformational team coaching
Human Potential Assessments for teams and organizations, that measure the untapped human potential (including measuring WellBeing vs. performance) and provide insights on access points to bring out more of a team's or organization's innate strengths
Systemic Team Assesments and other systemic tools that map and shed light on system dynamics and recurring patterns and provide insights on next steps
FOR LEADERS AND CHANGE AGENTS:
Leadership workshops – online, hybrid and live – for leaders and change agents in organizations on leadership topics 

with special attention on the dynamics and interplay between the individual and the collective

Webinars and webinar series

on specific team and 

leadership topics

, such as investing in trust, showing up authentically, expanding mindsets and innovation, facilitating powerful conversations, deep listening, reflecting on patterns, etc.

Leadership circles

, online and live

Transformational leadership coaching 
Professional Leadership Assessments that measure how much of your leadership potential is being utilized and provide tangible access points to harness more of your human potential
How to navigate, innovate & regenerate
in uncertainty and complexity?
Organizations are living systems. In our work with leaders and teams – besides working with what is emerging and the specific issues and needs of the team – we focus on the following aspects that enhance your ability to navigate and innovate in uncertainty and complexity and to regenerate yourself into 'Doing from WellBeing'. These aspects are interconnected, enhance each other and are all the more important in a virtual or hybrid setting.
Investing in Trust
Authentically Showing Up 
The power of Openness, Courage & Vulnerability
Investing in Intuitive and Sensing Abilities
Bringing in Experimentation and Play
The power of Curiosity & Deep Listening
Investing in WellBeing
Having Honest and Generative Conversations
The power of Reflecting on Self & Patterns
Navigating
Investing in Trust
Authentically Showing Up 
The power of Openness, Courage & Vulnerability
Innovating
Investing in Intuitive and Sensing Abilities
Bringing in Experimentation and Play
The power of Curiosity & Deep Listening
Regenerating
Investing in WellBeing
Having Honest and Generative Conversations
The power of Reflecting on Self & Patterns
How to enhance Team collaboration & Performance?
Every Leader is a Team member and every Team member is a Leader. Who are you as a leader and as a team member and how are you actually showing up? The Human Potential development process consists of four areas that are equally important: BEING, RELATING, DOING and REFLECTING. By giving attention to all four areas you can bring the expression of your HUMAN POTENTIAL to another level, individually and as a team.
Who do you choose to be?  MINDSETS and ATTITUDES can be exercised like muscles. Investing in those is a worthwhile endeavor as it will powerfully influence how you show up as a leader and as a team. We help you identify what will further bring out your leadership and team potential. All in an easy, interactive and playful way, without shying away from the conversations that need to happen.
An organization is a living system. When appropriate, we also work with the team and organizational SYSTEM DYNAMICS that are at play. Bringing those undercurrents to the surface can lead to powerful paradigm shifts and healing of organizational trauma, thus freeing human potential and supporting real culture change.
Untapped human potential can be measured and developed. We can bring in innovative tools that MEASURE how much of your inherent human potential is expressed, individually, as a team or throughout your organization. That brings substance and tangibility into the work. We can also bring in systemic team tools that MAP and shed light on underlying dynamics and persistent patterns. Thus supporting you in moving through those so you can consciously start to embody a more sustaining and regenerative culture.
In terms of empowering your team and yourself as a leader, re-visiting PURPOSE, individually and as a collective, might be one of the most meaningful actions you can take these days. How alive is it in you currently? Does it have the power to inspire and unite your team? We all need to feel purpose and connection in order to thrive, especially now.
An attitude of UNCONDITIONAL DEPENDABILITY and SUPPORTING EACH OTHER TO SHINE will also bring the expression of your human potential and that of your team to another level. In the workplace, embodying these attitudes does not always come naturally. But imagine what would become possible in teams and organizations if we would.
Consistently regenerating ourselves from a 'problem mindset' into an OPPORTUNITY SEEKING mindset is key in unleashing new levels of inventiveness in ourselves and the teams that we partake in, while also keeping the experience joyful and flowing. We will go into how to embody that as leaders and in teams, also in an online or hybrid team setting. Going beyond surviving into thriving is definitely the next area of opportunity. 
Disciplined investment in SHARED STANDARDS OF BEING and implementing certain PRACTICES will foster intrinsic WellBeing and have a direct effect on team spirit, collaboration and output. We will explore – individually and collectively – what concrete measures and levers will have the most impact to create a nurturing team environment for optimal collaboration, co-creation and performance. We will also go into best practices that can support you, your team and organization to spark new inspiration and counter the weariness of working online.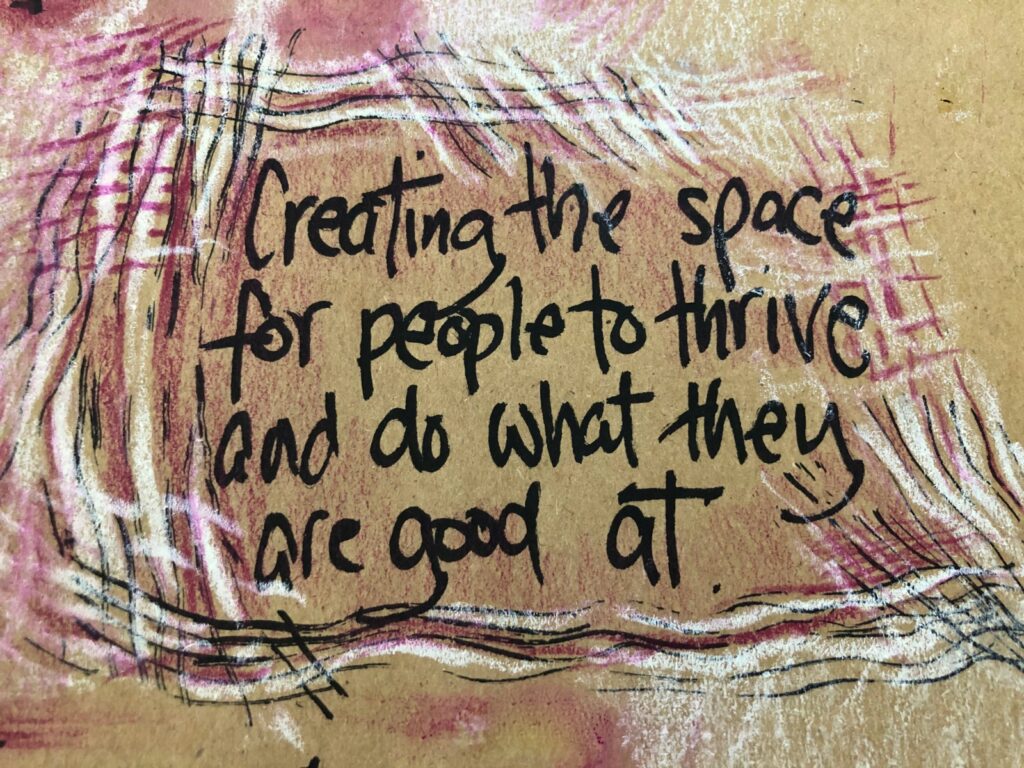 We value working in partnership with our clients and colleagues. 
We partner with and are in service to a diverse array of clients in the for-profit, non-profit and humanitarian area. 
We also coach, train and mentor coaches, facilitators and other change agents
RECENT PROJECTS:
WEBINAR SERIES ON 5 FULL POTENTIAL TEAM MEASURES:
Sept. 14, 2020 Unconditional Dependability: a team's ability to rely on each other, to follow through on commitments, set the right expectations and communicate proactively
Sept. 28, 2020 Opportunity Seeking: a team's ability to practice the 3rd way, to re-frame situations, problems and options and find the win-wins
Oct. 13, 2020 Supporting each other to Shine: a team's ability to to see people in their wholemess / wholeness and create responsibilities based on that
Oct. 26, 2020 Investing in Shared Team Standards of Being: a team's ability to create sustained conditions for trust, respect, openness to new ideas and new thinking
Nov. 10, 2020 Collectively Embodying a Meaningful Purpose: a team's ability to rely on each other, to follow through on commitments, set the right expectations and communicate proactively

We co-create and facilitate Human Potential Individual, Team and Organizational Coaching Certification Trainings with the Being at Full Potential Academy and partner in various projects with beingatfullpotential.com

We partner with the Global Mentoring Initiative in bringing new ways of working into the Humanitarian and International Development Cooperation domain gmentor.org

Drawings and Visual Minutes courtesy of  Vanessa Jane Smith of craftingconnection.com who continues to infuse and enrich our work through her art and listening power.
Annelieke Verkerk is a certified partner of TeamConnect.
TeamConnect is a powerful online systemic assessment tool. A team conversation on the assessment results will give you in-depth and accurate insights into the unconscious factors that make your team successful and effective.
On ONLINE facilitation by Harmen van Dijk and Annelieke Verkerk: "For sure you were able to create the safe Being space although all of us were in different places. It felt as if we were all in one room....What was helpful was slowing down, checking in, setting standards and taking time for what needed to be shared, even when it took more time than planned....I would never have thought this to be possible online."
On ONLINE facilitation by Annelieke Verkerk: "In a world where we feel isolated and perhaps stagnant Annelieke is a breath of fresh air. Even through the computer she managed to find a way to build beautiful relationships with myself, and my team. Coaching and development can sometimes feel not personal, or irrelevant, but every single minute with Annelieke is purposeful and spot on. A sign that Annelieke is an amazing leadership coach is that the work done with her extends beyond just the career--I found myself growing as a professional, AND as a human. I know that many others on my team felt the same way"
On Annelieke Verkerk: "Annelieke is a special lady with a warm heart. The two day training was amazing! Our heartfelt thanks for this. You brought our team further on the road towards thinking exponentially. With every team member you touched a chord that will help them to further develop in their work and as a person, and that makes you so special."
On Annelieke Verkerk: Ms Verkerk works in a refreshingly no-nonsense approach with tact and integrity. Given her background as a highly placed civil servant she knows and understands the challenges and opportunities of working within a large organisation with politically charged dossiers and high demands. I found Ms Verkerk to be a coach who does not shy away from content or personal issues that frame ones professional effectivity. She was a coach and a trusted soundingboard who helped me get more insight into myself and through that my professional path.
On Harmen van Dijk: "Harmen is a professional with a highly intuitive and flexible approach to group team dynamics, who created a superb co-facilitation structure for the team dynamics workshop at our company."
On Harmen van Dijk: "With his ability to hold a warm and safe space, as well as his courage to follow his intuition and ask difficult questions, Harmen inspires confidence for the real conversations to unfold."
On Harmen van Dijk: "Wow, we are really happy with Harmen. With his resolute, honest, non-judgmental and inspiring way of coaching he has helped us to bring our team back together again. He has also coached several colleagues in work and life issues. We can recommend anybody to deploy Harmen when a different way of looking is required or advisable."
On Claudia Milardo: "Claudia is extremely benevolent and made me feel at ease right away. She knows how to create an environment conducive to discussion and openness, while also knowing how to frame the work in order to achieve the objectives initially set. She knows how to guide without rushing, question without judging, push exploration while structuring the results. It was a great pleasure working with her!"
On Claudia Milardo: "Claudia impressed me in seconds with her shining being and for her ultimate presence and inner curiosity that she has been living with. She represents a True Woman for me with all the qualities like Love, Kindness, Care and Wisdom. All these qualities allow her to create a heart-to-heart connection to others where not only the minds but the souls can connect as well.
On Claudia Milardo: I had the chance to see her flourish as an individual & team coach (as her coachee). Claudia is a truly positive, energetic and dynamic person who naturally leads others to ask themselves the right questions and who has at her disposal a multitude of tools to allow everyone to evolve on the private and professional levels."
"The assessments provide a framework to understand human development, to open conversations and to let people reach their own insights. It has given me the toolbox, inspiration and energy to move forward with this work and to bring it out into the world." "The Full Potential Team Facilitation process takes you through multiple levels of learning and tools for training teams. You also put it into practice during the training and therefore learn directly through experience. The course's foundations rest on solid research and data, which participants then comprehend and consolidate through direct personal experience and creative exercises."
On Annelieke Verkerk: "I love your Being presence, human factor and professionalism as a trainer and facilitator. Well done for not only taking us on a ride ourselves, but also constantly mirroring back how we can take clients on a ride in the same manner. Very useful this link between experience and training/practical application of the course content." "You created a superb learning environment."
"The Full Potential Team Facilitation Training is an excellent way to explore new ways of collaboration. It reveals that real change is not just a matter of doing but that something else is needed. Based on assignments and exercises we learned to create a safe space that is so desperately needed to get everybody on board to make the change. For me it was a very inspiring and stunning experience, that can be applied to any organization."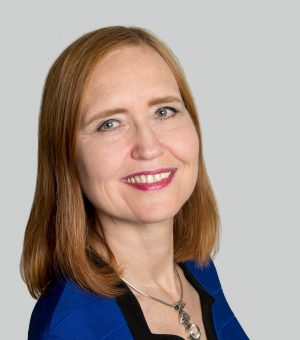 Annelieke Verkerk has a keen eye for Human Potential and the untapped potential of teams and organizations. She is passionate about furthering leadership, team collaboration and sustainable culture change. Through enhancing physical, emotional, mental and spiritual intelligence, awareness about the system dynamics that are at play and about one's place and role in the greater scheme of things, clarity and purpose emerges. 15 years in staff and leadership positions with the University of Groningen, the Dutch Ministry of Finance and the Dutch Competition Authority , as well as 15+ years of consultancy, coaching and training education and experience, working with leaders, politicians, teams and organizations. Created programs on leadership, system dynamics and constellation work, team- and organizational development and facilitated women's leadership circles. Initiated and co-created the Full Potential Team Coaching Certification Training. Loves dancing, also with the paradoxes of life.
Harmen van Dijk believes in focusing on Human Potential development for transformation in organizations as well as the power of rituals, nature and symbolism to support transformational conversations and Doing from Being. A first career as a Dutch diplomat in Latin America and Europe for 10+ years, he has meanwhile worked as a coach, trainer and facilitator for 5+ years with individuals, groups and teams. Initiated and co-created various pioneering programs on organizational transformation, coaching, men's work and self-leadership, a.o. in nature.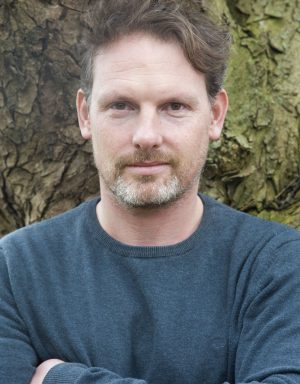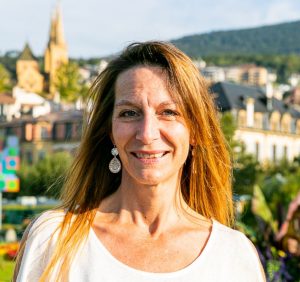 Claudia Milardo believes that every person and every team is gifted with untapped potential. 
As a certified coach she focuses on transformational leadership to release the heart of individuals and organizations. She can hear, feel and sense 'in between the lines' and guide you towards breakthroughs that allow your untapped potential to be unlocked. Experienced in working with individuals and teams. As for teams, she truly believes that 1 + 1 = 111, a third entity emerging. Actualizing your potential as an individual raises the strength of the collective, together creating greater value and contributing to a safer, stronger and kinder world. 17 years of experience serving in an international organization, developing her natural skills and talents in emotional, social and interpersonal intelligence. Fascinated by human beings and their interactions with each other. Coaches and facilitates in French, Italian and English.
Today's and tomorrow's leaders are to be found among millennials and generation Z. Jeroen's mission is to enable them to realize their full human potential by supporting them to return to their wholeness. From a state of wholeness individuals as well as teams are able to access their full potential. Now more than ever is the time to align who we are with what we do and to align our individual purpose with a sustainable collective purpose, whether it is in your team, in your community or in the context of the planet. Jeroen has a background in Philosophy, IT, recruitment and (copy)writing. In his local community and throughout Europe Jeroen offers workshops, trainings and retreats on Modern Mature Masculinity. He is also a certified Human Potential Coach.